Diversity and Inclusion Data Series Homepage
The population in Kentucky, like the nation overall, is growing more and more diverse. To help in understanding diversity in our communities and provide easy access to data, a multi-part series of Kentucky: By The Numbers was created to provide detailed data on race and ethnicity for counties in Kentucky and the state.
There are 4 issues in the original data series.  The first 2 issues provide overall data and data on race and ethnicity by age group.  Since youth is the most diverse age group, the other 2 issues provide more detailed data on youth.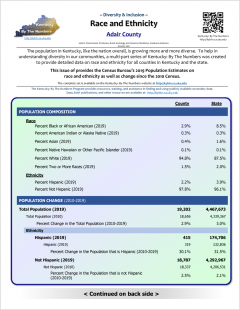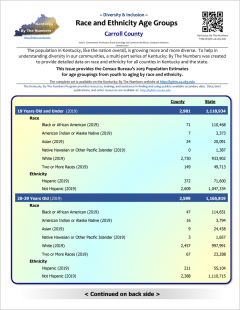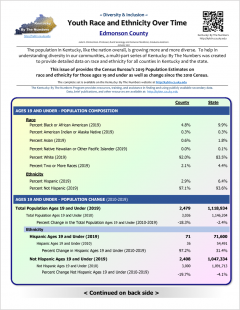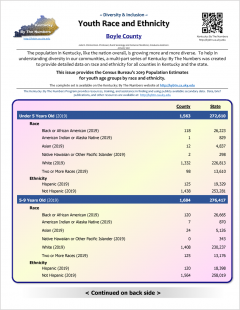 Issues in the Series
To access your county data, click on the issue below.
Youth Race and Ethnicity Over Time  
Limited English-Speaking Households
Links to Related Issues of Kentucky: By The Numbers
Producer Race and Ethnicity (2017 Agriculture Census)
 2017 Female Farm Producers (2017 Agriculture Census)