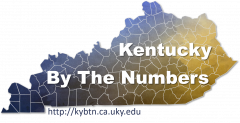 In addition to the "Kentucky: By the Numbers" data series, the program also provides publications on finding and using data. 
These publications are written for a general audience.  Each one is no longer than 4 pages and most use a question/answer format.
To view these files, you will need Adobe Acrobat.
---
Finding and Using Data
---
2020 Census
---
Help with the American Community Survey
---
Other Publications