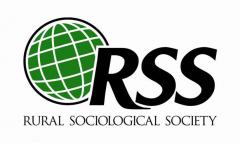 ---
For more information about the Rural Sociological Society, click here
---
The RSS Oral History Project is a collective effort to capture the memories, recollections, and insights of members of the Rural Sociological Society.
In particular, three goals form the focus of the project:
(1) to develop a sense of where rural sociology has been, what progress it has made, and where it is heading;
(2) to compare past challenges/issues/opportunities with those of today; and
(3) to develop a better understanding of the relationship between sociology and rural sociology.
While the initial focus has been on interviewing past presidents, all interviews are welcome.
In addition to past Presidents of RSS, those in other leadership positions should also be interviewed (ie. Treasurer/Executive Director, Editors of Rural Sociology, Editors of The Rural Sociologist, etc).
Click here for the Brochure
---
Overview
Interviews will be conducted by volunteers, likely from within the RSS membership, but anyone is welcome.
Persons living close to the interviewees are particularly encouraged to conduct an interview.
Each interview follows a semi-structured format with 5 questions common to all interviews.  These are only intended as a starting place.
Interviewers and interviewees are encouraged to follow whatever path they prefer as their time available allows.
How did you become interested in rural sociology?
What led you to decide to become active in (or run for President of) RSS?
What were some of the dominant issues or challenges confronting RSS/rural sociology or rural society when you first joined RSS and/or were President?
If you were involved in other associations (e.g. ASA, PAA, regional associations), based on that experience, how was rural sociology/RSS seen by those within that association?
What do you see as the future issues or challenges for RSS as an organization or rural sociology as a field?
All interviews will be recorded and copies deposited in the RSS archives and the RSS Historian files.
---
Important Paperwork for Conducting an Interview
These resources have been updated as of 2021.
These are the key documents that interviewers will need to conduct their interview:
 1.  Project Overview – This provides a summary of the project as well as key details.
 2.  Release and Consent Form – For the interviews to be accessible to researchers, both the interviewee and interviewer need to sign a release and consent form.  This should be returned with the recording of the completed interview.
 3.  Biographical Coversheet – This coversheet is intended to help participants gather key biographical information on their interviewee.  These should be returned with the recording of the completed interview.
 4.  Reminder List – This is a checklist of the key items that need to be completed.
Additional Resources:
 These resources have been updated as of 2021.
Potential Additional Questions
The 5 common questions were selected from a much longer list.  These are included in case you might find them useful as follow-ups, prompts, or as inspiration for other, more interesting questions.
Full List of Past Presidents and Interviews Conducted 
This is a list of all of the RSS past presidents and whether they have conducted an oral history interview.  In case interviewers would like to ask their interviewee about other past presidents, the years they served are included.
Alphabetical List of Interviews Conducted
This is a list of all of all of those who have been interviewed for the Oral History Project and the person who conducted the interview.
Principles and Standards of the Oral History Association 
Oral history is an entire field onto itself.  This document provides selections from the principles and standards document developed by the Oral History Association to provide guidance on conducting oral history. To learn more about the Oral History Association, visit their website at https://www.oralhistory.org/.
There are many resources online to help anyone interested in doing oral history.  The Institute for Oral History at Baylor University is a good place with many resources. (http://www.baylor.edu/oral_history/index.php?id=23566).  In addition to those at Baylor, the list contains other places on the web that contain useful resources.
---
For more information, or to sign up to conduct one of the interviews, contact:
Julie N. Zimmerman
RSS Historian
Professor, Rural Sociology
Department of Community and Leadership Development
Dr. and Mrs. C. Milton Coughenour Professor of Rural Sociology
Graduate Faculty, Dept of Sociology
500 Garrigus Building
University of Kentucky
Lexington, KY 40546-0215
(859) 257-7583
jzimm@uky.edu