Limited English‐Speaking Households
---
According to the 2021 American Community Survey, between 2017 and 2021, there were 24,306 (+/- 1,238) limited English-speaking households in Kentucky. 
Even though most households in the U.S. speak English at home, there are many who speak languages other than English.  In addition, those who speak another language at home may have no difficulty with English, but there are those who do.  The Census Bureau defines limited English-speaking households as a household in which no one
14 years old and over speaks only English or speaks a non-English language BUT speaks English "very well."  In other words, to count as a limited English-speaking household, everyone 14 years old and over in the household must have at least some difficulty with English.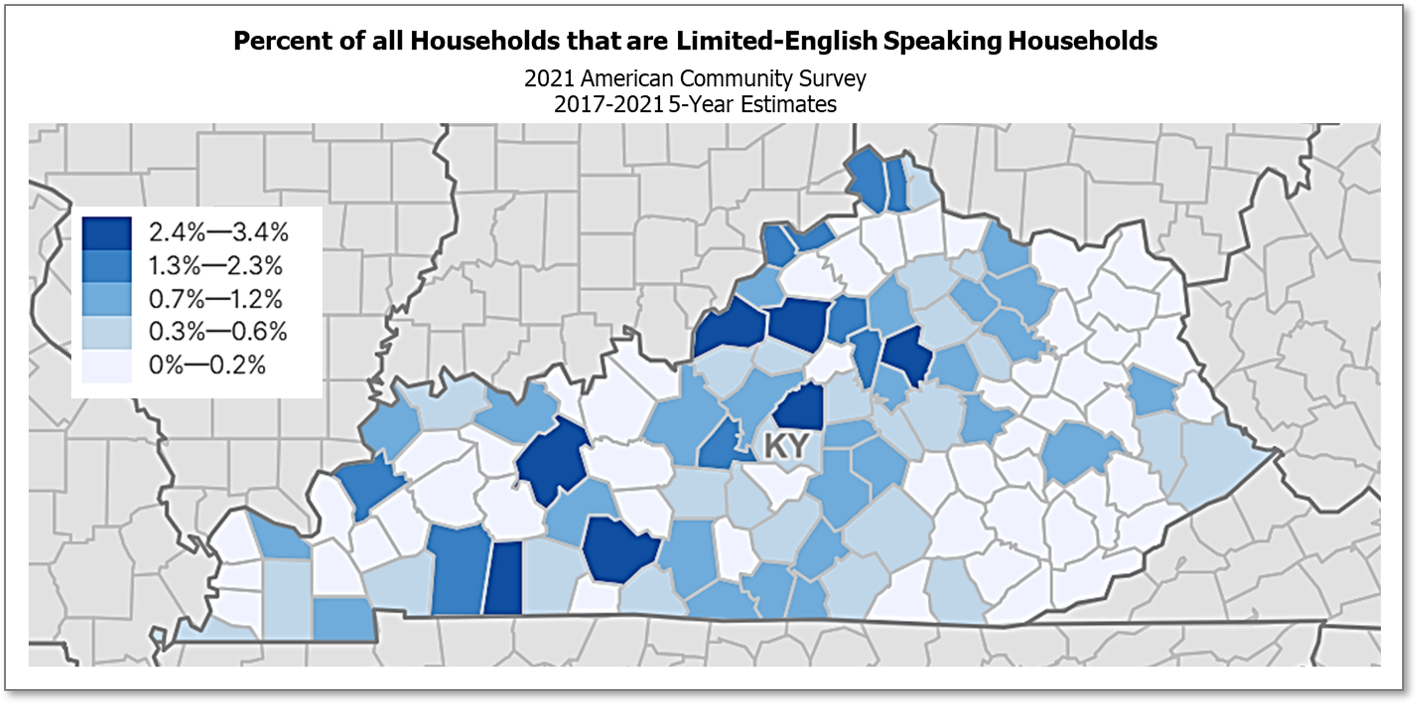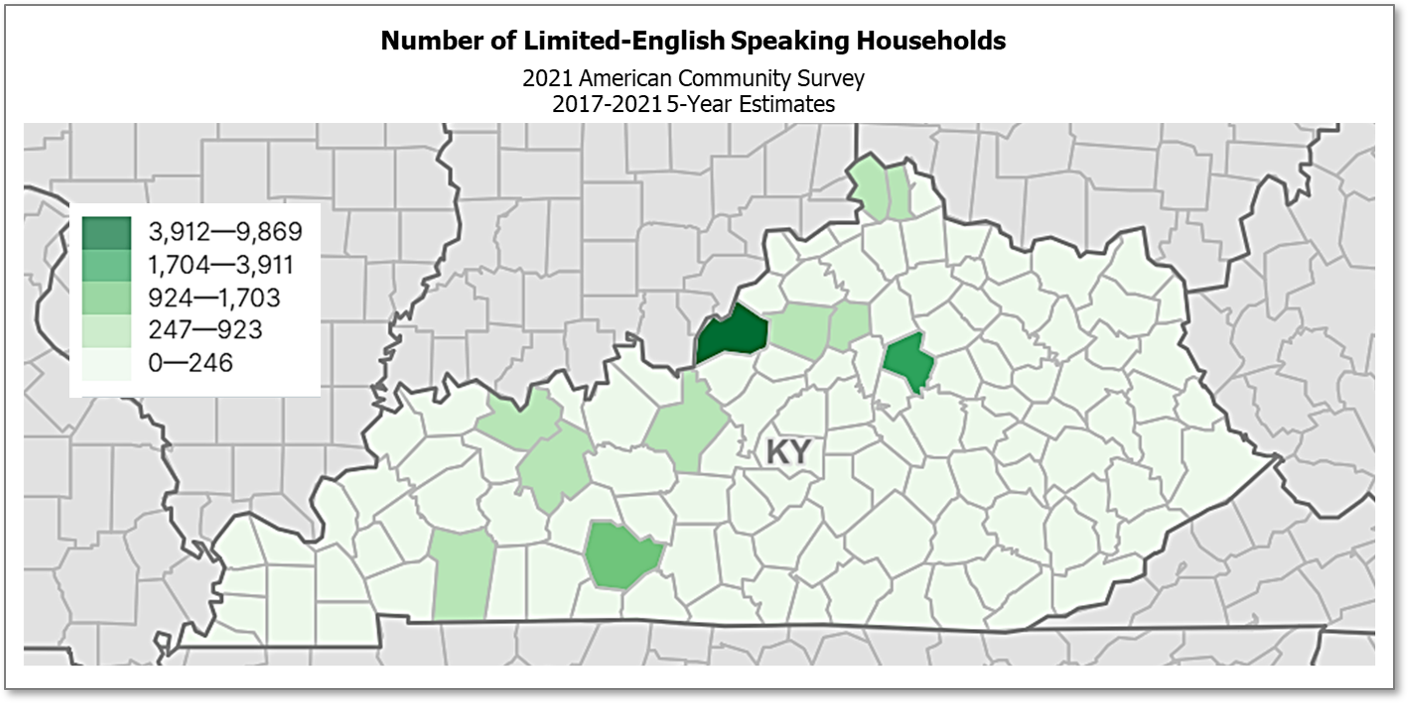 ---
For small counties with small populations, the margins of error can be quite large or confusing.  The margin of error tells us how precise the estimate is by indicating the range within which the estimate most likely falls.  For help in understanding the margin of error, see the  brief Kentucky: By The Numbers publication "And Now for the Grain of Salt."
County Data Sheets
To find your county, click on the file that contains your county name. All counties are listed alphabetically.
To print your county, scroll down to it and print the current page(s) only. To print the entire series, print all pages in each file.
~ ~ Each Data Sheet is 1 Page Long ~ ~
EACH OF THE FILES CONTAINS 20 COUNTIES.
To view these files, you will need Adobe Acrobat
Adair County through Boyd County
Boyle County through Carlisle County
Carroll County through Daviess County
Edmonson County through Garrard County
Grant County through Hart County
Henderson County through Knott County
Knox County through Livingston County
Logan County through Martin County
Mason County through Nelson County
Nicholas County through Pulaski County
Robertson County through Todd County
Trigg County through Woodford County
Data Source
These data are from the Census Bureau's American Community Survey (ACS) Table S1602.  Data are available at https://data.census.gov 
To directly access Table S1602 with these data from the 2021 ACS 5-year estimates, go to
https://data.census.gov/table?q=S1602&g=0400000US21,21$0500000&tid=ACSST5Y2021.S1602