Archive Locations of Rural Sociologists
Archive Locations of Rural Sociologists
---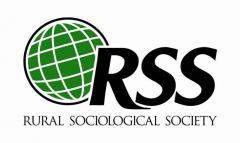 ---
This website is devoted to making the history of
the Rural Sociological Society and rural sociology more accessible.
Additions and suggestions are always welcome! 
---
Archive Locations of Rural Sociologists
The following is a list of finding aids and other resources related to the archives of various rural sociologists and others associated with the Rural Sociological Society.
The entries are presented in no particular order.
Most often, it is the order in which they were found.
This list is a continual work in progress. If you know of the location of the papers of rural sociologists (even if the finding aid or other information is not available online), please email the RSS Historian.
---
Arthur Raper
Arthur Franklin Raper Papers, 1913-1979
Collection Number: 03966
University of North Carolina
http://www.lib.unc.edu/mss/inv/r/Raper,Arthur_Franklin.html
---
Pitirim Sorokin
Pitirim A. Sorokin Collection at the University of Saskatchewan Special Collections
http://library2.usask.ca/sorokin/
---
Kenyon L. Butterfield
Kenyon L. Butterfield Papers, 1889-1945
Collection number: RG 3/1
Special Collections and University Archives
W.E.B. Du Bois Library
University of Massachusetts Amherst http://asteria.fivecolleges.edu/findaids/umass/murg3_1_b88_main.html
---
Grace Frysinger
Frysinger, Grace E., ca. 1885-1973. Papers, 1919-1956
Arthur and Elizabeth Schlesinger Library on the History of Women in America Radcliffe Institute for Advanced Study
Harvard University
https://hollisarchives.lib.harvard.edu/repositories/8/resources/5375
---
T. Lynn Smith
T. Lynn Smith Papers.
Special and Area Studies Collections
George A. Smathers Libraries University of Florida http://www.uflib.ufl.edu/spec/archome/MS15.html
T. Lynn Smith Photograph Collection.
Rocky Mountain Online Archive
Center for Southwest Research, University of New Mexico. 
http://rmoa.unm.edu/docviewer.php?docId=nmu1pict000-418.xml
T. Lynn Smith Papers, 1929-1976.
Rocky Mountain Online Archive
The University of New Mexico, University Libraries, Center for Southwest Research
http://rmoa.unm.edu/docviewer.php?docId=nmu1mss418bc.xml
Inventory of the T. Lynn Smith Papers, 1929-1976
http://rmoa.unm.edu/docviewer.php?docId=nmu1mss418bc.xml
Inventory of the T. Lynn Smith Photograph Collection, 1930-1970
http://rmoa.unm.edu/docviewer.php?docId=nmu1pict000-418.xml
T. Lynn Smith Pamphlet Collection Guide
University of New Mexico. Lobo Vault
http://repository.unm.edu/handle/1928/10740
---
Carl Taylor
Carl Cleveland Taylor Papers, 1920-1969
Collection Number: 3230
Division of Rare and Manuscript Collections
Cornell University Library http://rmc.library.cornell.edu/ead/htmldocs/RMM03230.html
---
Olaf F. Larson
Olaf Larson Papers
Collection Number: 21-33-1791
Division of Rare and Manuscript Collections
Cornell University Library http://rmc.library.cornell.edu/ead/htmldocs/RMA01791.html
---
C. Selz Mayo
Selz C. Mayo Papers, 1936 - 1963 MC 00160
NC State Univeristy
http://www.lib.ncsu.edu/findingaids/mc00160/
---
C. Horace Hamilton
C. Horace Hamilton Papers, 1920s-1970s
Collection Number: 04344
The Southern Historical Collection at the Louis Round Wilson Special Collections Library
University of North Carolina http://www.lib.unc.edu/mss/inv/h/Hamilton,C.Horace.html
(6 photographs of Horace Hamilton are available in the University Archives Photograph Collection.
Search term: Hamilton, C. Horace (Charles Horace), 1901-1977.)
Charles Horace Hamilton Papers, 1930 – 1967
MC 00159
Archival Collections
North Carolina State University
http://www.lib.ncsu.edu/findingaids/mc00159
---
Dwight Sanderson
Guide to the Dwight Sanderson Papers, 1894-1960
Collection Number: 21-33-73
Division of Rare and Manuscript Collections
Cornell University Library http://rmc.library.cornell.edu/ead/htmldocs/RMA00073.html
---
E.L. Morgan
UMC; College of Agriculture, Food, and Natural Resources; Faculty Papers
Record Group: 3 C, Record Sub-Group: 31
Series 19. -C:3/31/NP (A00-76)
University Archives
University of Missouri at Columbia
http://muarchives.missouri.edu/c-rg3-s31.html
---
C.E. Lively
UMC; College of Agriculture, Food, and Natural Resources; Faculty Papers
Record Group: 3 C, Record Sub-Group: 31
Series 8. - C:3/31/4 (A75-14)
University Archives
University of Missouri at Columbia
http://muarchives.missouri.edu/c-rg3-s31.html
State Historical Society of Missouri
Lively, Charles E., Papers, c. 1909-1966, (WUNP3740)
Lively, Mrs. Charles E., "A History of the First 20 Years of the Resident Wives Club, 1941- 1961", (C3534)
http://shs.umsystem.edu/manuscripts/descriptions/desc-mu
---
Douglas Ensminger
State Historical Society of Missouri
Ensminger, Douglas (1910-1989), Papers, (WUNP5230)
http://shs.umsystem.edu/manuscripts/descriptions/desc-mu
---
M.L. Wilson
Collection 2100 - M. L. Wilson Papers, 1913-1970
Montana State University
Merrill G. Burlingame Special Collections
http://www.lib.montana.edu/collect/spcoll/findaid/2100.html
---
Please send suggestions, ideas, or changes to: 
Julie N. Zimmerman
Historian, Rural Sociological Society
Dr. and Mrs. C. Milton Coughenour Professor of Rural Sociology
Department of Community and Leadership Development
Graduate Faculty, Department of Sociology
500 Garrigus Building
University of Kentucky
Lexington, KY 40546-0215
(859) 257-7583
jzimm@uky.edu