Footprints on the Web: Rural Sociology's History Online
Footprints on the Web: Rural Sociology's History Online
---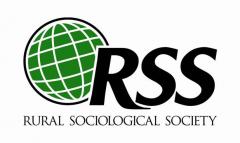 ---
This website is devoted to making the history of
the Rural Sociological Society and rural sociology more accessible.
Additions and suggestions are always welcome! 
---
Footprints on the Web: Rural Sociology's History Online
Over the span of a single generation, the web has opened new worlds and possibilities for access to information of all kinds. One of the resources we don't often think of is access to our own history.
The types of documents that have been digitized or scanned range from the photographs taken by the Farm Security Administration and the report of the Country Life Commission to early textbooks in rural sociology.
No longer restricted to dusty bookshelves, we now have unprecedented access to our history as never before making it much easier to use in classroom assignments, research projects, or just to satisfy our own curiosity.
Below are just a few of the websites where documents in the history of rural sociology can be found.
Core Historical Literature of Agriculture (CHLA): Developed by Mann Library at Cornell University, the collection contains key books and documents in the history of the agricultural sciences, including rural sociology.
http://chla.library.cornell.edu
National Agricultural Library Digital Repository (NALDR): Provides access to historical USDA publications such as circulars, bulletins, and yearbooks of agriculture.
Photos from the Farm Security Administration – Office of War Information Collection: This is only one of the many collections that are part of the Library of Congress, American Memory Project (http://memory.loc.gov/ammem/index.html). This particular one has both black and white and color photographs from 1935-1945, including the iconic photographs of rural America during the depression.
https://www.loc.gov/pictures/collection/fsa/
Google Books: In addition to limited views of contemporary books, this site also contains publications that are out of print; such as the first textbook in rural sociology written by John M. Gillette in 1916.
Internet Archive: This website contains a diverse range of items both historical and contemporary including documents, audio, moving images and archived web pages. Linking to both items on their own website as well as those on others, the Internet Archive even includes Woman's Place in Rural Economy : A Study in Sociology written in 1913 by Paul de Vuyst.
This information is from: 2009. "Footprints on the Web: Rural Sociology's History" The Rural Sociologist. Vol. 29(1):34-35.
---
Please send suggestions, ideas, or changes to: 
Julie N. Zimmerman
Historian, Rural Sociological Society
Dr. and Mrs. C. Milton Coughenour Professor of Rural Sociology
Department of Community and Leadership Development
Graduate Faculty, Department of Sociology
500 Garrigus Building
University of Kentucky
Lexington, KY 40546-0215
(859) 257-7583
jzimm@uky.edu